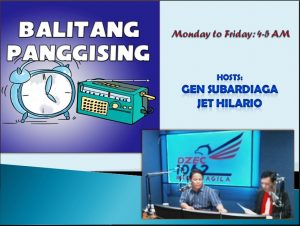 An early morning news that will wake you up full of energy. Be informed by the latest and freshest news around the globe as we deliver it on-air at the earliest time in the morning.
Simulcast over DWIN 1080 Khz Northern Luzon, DZEL-1260 Khz-Southern Luzon, DXED-1224 Khz Southern Mindanao.
Make us your early morning companion, with GEN and JET.